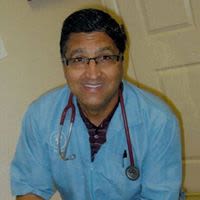 With heavy hearts, we mourn the passing of Dr. Mike Kleban, our managing veterinarian, and original owner of Red Mountain Veterinary Hospital. Dr. Kleban died on January 5, 2018 leaving behind his beloved wife of 36 years and their two adult children, who were always the center of his world. "Dr. Mike" deeply cared about the pets he treated, but also showed compassion and care for his clients, staff and fellow veterinarians. He has left a lasting impression in the hearts of us all.
Dr. Kleban graduated in 1986 from the Doctor of Veterinary Medicine Program at Colorado State University. Dr. Kleban established Red Mountain Animal Hospital in 1994, after working for several veterinary clinics throughout the Valley. Dr. Mike felt strongly that everyone had a right to quality medicine at affordable rates, for their precious companion animals. He worked tirelessly with numerous rescue groups to ensure that every animal had a chance at a quality life in a loving home. He also volunteered at Maricopa County Animal Care and Control, providing free spays and neuters.
In his retirement years, Dr. Mike hoped to make a difference in the lives of underserved children, who are often faced with fewer resources than our companion animals are provided. As an example to all of us, Dr. Mike brought his passion for animals, people and nature into action by serving on the board of MaaViva, The Institute for Interconnectedness. Since his death, the Dr. Kleban Fund--Planting Hope has already made a tremendous positive impact on the lives of many people and consequently animals, as well as the future of the natural world of our planet! Trees have been planted in multiple villages in Mozambique, Tanzania, Kenya, and Cameroon to provide food for people, mitigate deforestation and climate change, and to provide habitat for wildlife. Dr. Mike's Memorial funds have enabled a tree nursery growing thousands of seedlings to continue operation in Cameroon. Bee hives were added to several projects to provide food for people and help to deter elephants from crops, which protects elephants from hostile villagers. Planting Hope also provided scholarships for 3 people in Tanzania to attain their Permaculture Design Certificate. This allowed them to become leaders in teaching their communities how to move toward self-sufficiency in a sustainable way, that may well be the best possibility for humans and wildlife to coexist harmoniously on the planet.
Please join us in furthering and supporting this very important work in memory of Dr. Mike Kleban!
Donate  Click here to support Planting Hope-Dr. Mike Kleban Memorial Fund organized by Planting Hope or at maaviva.org. Mention "Dr. Mike Kleban Fund--Planting Hope" in the comments or send a check to MaaViva, N9565 Tamarack Rd., Eagle, WI 53119
Donations can also be made to Maricopa County Animal Care and Control, in honor of Dr. Mike Kleban.